We take a quick look at the Yamaha XMax 300, subjecting its engine performance, top speed, and acceleration to some testing.
Traditionally, scooter performance testing has been overlooked, but with the Yamaha XMax 300, we delve into somewhat uncharted territory.
While scooters are commonly purchased for their comfort and practicality, it doesn't mean that there isn't a genuine interest in their straight-line performance.
This is because experienced and new riders are obviously interested to know how well their potential or existing purchase performs even if its not a Superbike.
At the heart of the Yamaha XMax 300 resides a 292cc liquid-cooled, single-cylinder engine, which boasts a modest yet respectable claimed power output of 27.6 horsepower at 7250 rpm.
The torque output is similarly modest, at 21.4 ft/lb, and is delivered at 5750 rpm.
Nothing to get too excited about huh?
But, these figures align with what one would typically expect from a single-cylinder engine of this size that is primarily designed for street use.
Consequently, there isn't much to elaborate on regarding the Yamaha XMax's power and torque delivery.
This is because the engine's true power and torque curve are somewhat obscured by the automatic gearbox through which it operates.
This is the case with all automatic scooters past and present.
Unlike a conventional motorcycle, where one can choose a specific rpm and shift gears accordingly to experience the engine's performance, the Yamaha XMax's automatic gearbox determines the rpm range and gear ratio for almost any given moment.
For example, when traveling at 30 mph, if you abruptly open the throttle, the XMax's rpm will spike to around 6500 rpm and remain there until you hit max speed a little while later.
Generally, lower-power single-cylinder engines lack distinct power curves with peaks and troughs anyway.
And if they do have anything resembling a power curve, the surges that may be apparent on the dyno are less so in the seat due to the lower power of the engine.
Instead, most low-power single-cylinder engines provide linear power and torque that progressively diminishes in the higher rpm range.
Instead providing their useful power and torque in the mid to bottom end of the rpm range which is where the rpm predominantly sits during most use cases on the street.
As a result, their engines may not be particularly captivating.
However, high-output, high-rpm single-cylinder engines found in motocross motorcycles do exhibit noticeable power curves resembling multi-cylinder engines.
Without a dyno curve, it is challenging to precisely analyze how the Yamaha XMax delivers its power visually, as well as physically when twisting the throttle.
Even if we had access to one, due to the nature of the variable automatic gearbox, it would not provide a typical representation of a power curve obtained from a standard motorcycle dyno run, usually performed in a single gear (fourth gear).
Considering these aspects, the Yamaha XMax 300's engine operates smoothly and exhibits minimal vibration at low rpm, distinguishing it from some similar larger-engined scooter competitors.
The throttle response is precise and user-friendly, making it easy for anyone to adapt to.
On the road, the Yamaha XMax's engine generates more than sufficient power to blast through congested streets smoothly and with decent poke when needed.
The Yamaha XMax 300 can overtake faster-moving traffic on bigger roads, albeit when the throttle is fully opened to the stop.
Even at 100 km/h, there is just enough power and acceleration provided by the Yamaha XMax 300 to overtake slower-moving vehicles.
The Yamaha XMax 300 can also achieve the above higher speed overtakes even with a pillion onboard which is impressive considering the modest power.
However, the Yamaha XMax 300 might feel slightly underwhelming when faced with steep inclines.
Achieving speeds of 100 km/h on the steepest inclines can be a challenge.
So overtaking maneuvers in such situations should be meticulously planned and executed both for your ego and safety.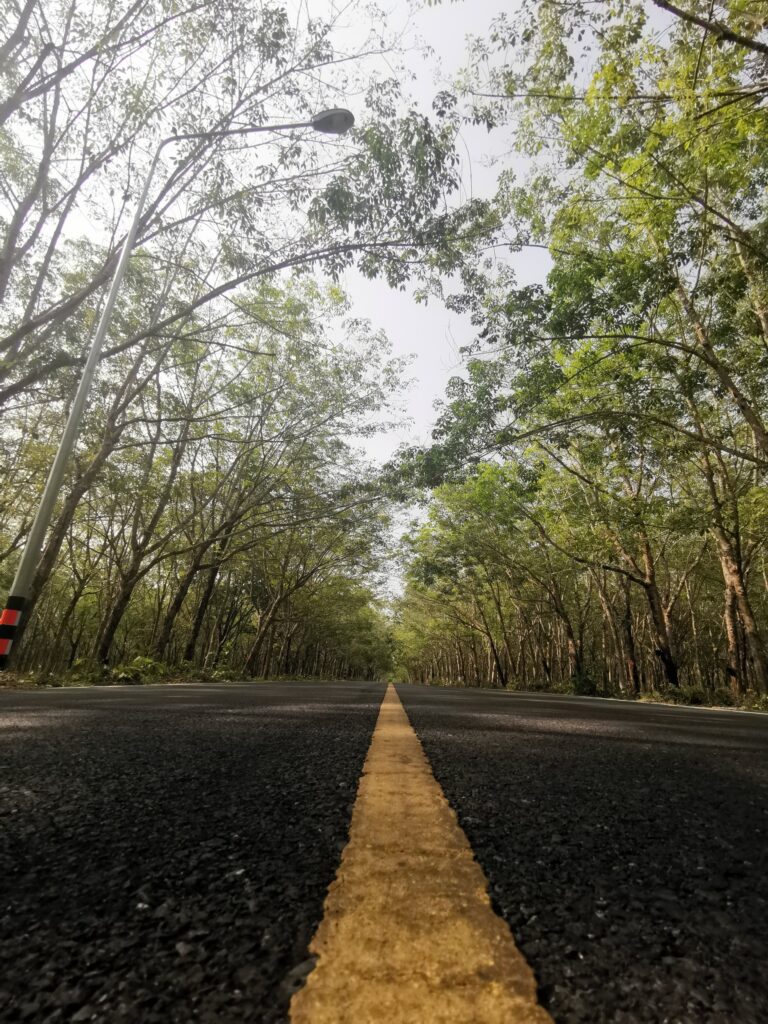 This observation is not specific or a criticism of the Yamaha XMax 300 alone.
Almost any motorcycle with an engine under 300 cc and less than 30 horsepower would encounter similar difficulties on steep inclines.
Additionally, the weight of the Yamaha XMax 300, at around 180 kg when wet, contributes to these challenges, although this weight is comparable to other similarly sized and powered scooters in its class.
Yamaha XMax 300 Straight-Line Performance
As for performance numbers, it's important to note that supercar-like performance should not be expected from the Yamaha XMax 300. Not even hot hatch performance.
You will need to look up to the class-leading Yamaha TMAX for performance-car eating numbers.
Testing the performance of a scooter is effortless since it simply requires twisting the throttle and holding on tight.
There really is no skill required like on a manual motorcycle with a clutch.
With under thirty horsepower and no clutch you also don't have to worry about wheelies.
Interestingly, the Yamaha XMax 300 features TCS (Traction Control System), which surprisingly came into play occasionally on slippery and greasy roads during our testing.
It's unexpected for a sub-30 horsepower scooter to activate TCS on surfaces other than diesel or ice-covered roads.
Consequently, as with other motorcycles tested, it is recommended to deactivate TCS which we always do.
Some more advanced TCS systems can be helpful with consistency on powerful motorcycles but can in some cases limit potential.
If left activated and traction is lost, the basic system can cause the Yamaha XMax 300 to feel as if it's experiencing a fueling issue, leading to annoying jerking during acceleration from a standstill which hurts the ETs.
With the traction control system turned off, achieving a good launch on the Yamaha XMax 300 only involves applying full throttle, while maintaining a tucked position and keeping the body streamlined once you're going.
After numerous attempts, the Yamaha XMax 300 manages a 0-60 mph acceleration time of 9.72 seconds.
Most of the runs were in the high 9s and low 10s with a couple of times reaching into the 8s on a slight decline.
Though that would be considered cheating so they don't count.
The Yamaha XMax 300 takes a flat ten seconds to go from 0-100 km/h too for those that prefer that benchmark.
Conditions were quite hot so I am certain we could see slightly better numbers.
Traditional 0-60 mph and 0-100 km/h measurements don't do justice to scooters, as their zero to 40-50 mph times are more comparable to vehicles that are a little faster from 0-60 mph.
Also, the most popular use case of a scooter is more 0-30 mph than 0-60 mph.
I believe the Yamaha XMax 300 has the potential to be quicker off the line, but it seems that the clutch engagement is tuned more for comfort than performance.
Like many scooters, the Yamaha XMax 300 initially offers a soft response from a launch.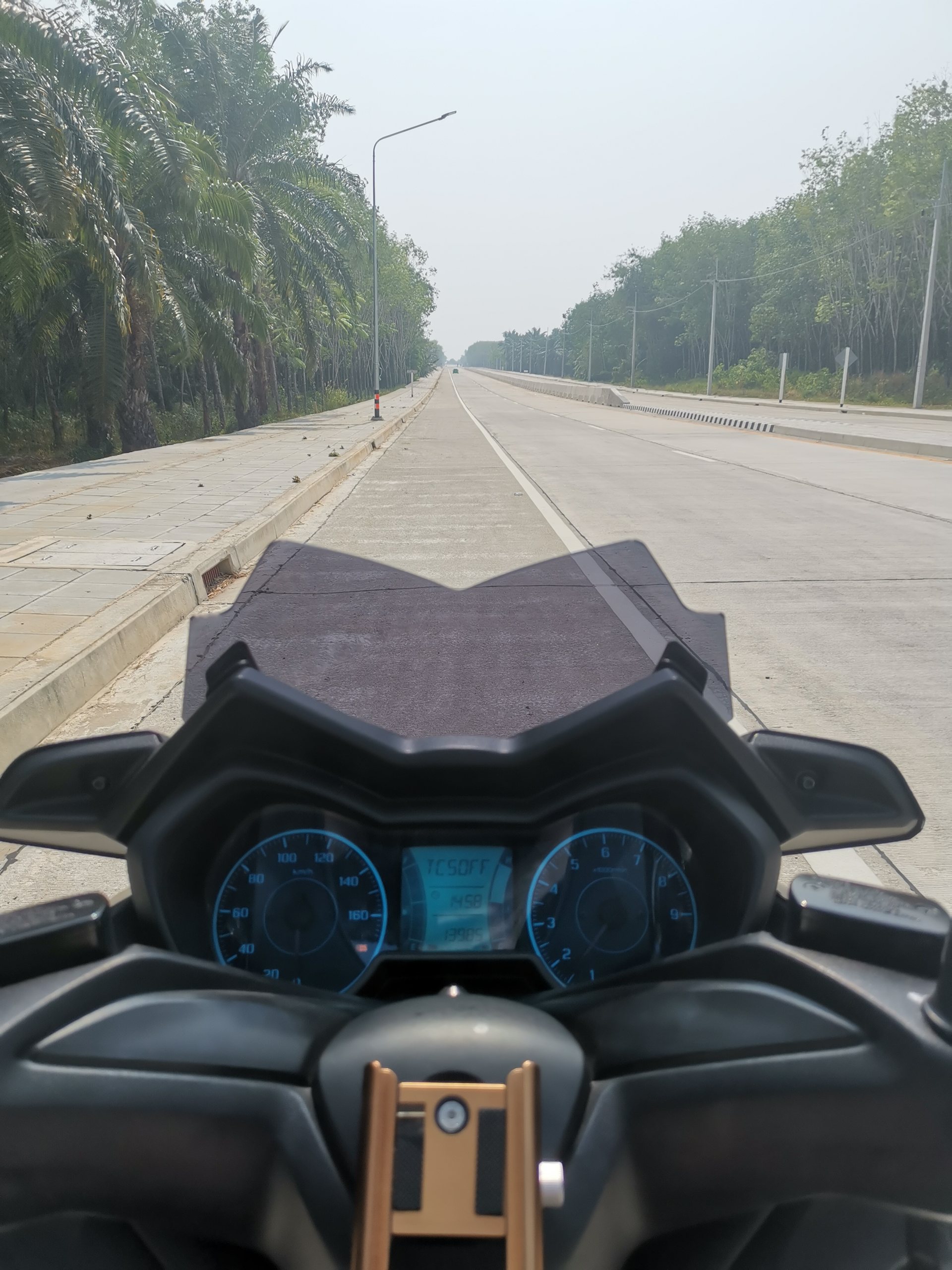 With a more aggressive auto clutch dump that is tweaked for performance, we could potentially shave off half a second for the 0-60mph run.
The 0-30 mph time which is much more relevant to a scooter arrives in 3.14 seconds which matches many motorcycles that are faster from 0-60 mph.
In terms of quarter-mile performance, the Yamaha XMax 300 doesn't fare particularly well, achieving a time of 17.24 seconds with a terminal speed of 76 mph.
This time puts it on par with a small car or entry-level SUV.
However, like many scooters its size, it excels in the 0-30 mph and 0-40 mph range, only losing out once it reaches 60-70 mph.
This is due to the lack of good aero and modest power that struggles to part the wind.
The top speed of the Yamaha XMax 300 is quite impressive, reaching 89 mph in a full tuck.
It exceeded my expectations and pleasantly surprised me.
With the big bulky fairing, I was expecting around 75-80 mph at best.
Thanks to its larger scooter design, the Yamaha XMax 300 offers ample wind protection, especially when tucking your elbows or using one hand to eke out the last few mph
Even in a normal seated position without an extreme tuck, the Yamaha XMax 300 effortlessly reaches a genuine 80 mph on a flat road.
Although the acceleration becomes a bit sluggish beyond 70 mph which is to be expected for s sub-thirty horsepower scooter.
All in all the Yamaha XMax 300 has more than enough poke to keep up or get ahead of traffic though will not set the world on fire as straighline performance for the most part is like the average car.
We also take a look at one of Yamaha's rivals, the Honda ADV350
Yamaha XMax 300 Top Speed And Acceleration
Yamaha XMax 300 Top Speed And Acceleration

Speed

Time

0-10 mph

0.87

0-20 mph

1.91

0-30 mph

3.14

0-40 mph

4.71

0-50 mph

6.89

0-60 mph

9.72

0-70 mph

13.90

0-80 mph

22.00

SS/QM

17.24 @ 76mph

SS/KM

28.25 @ 85 mph

Top Speed

89 mph